Background
The Library of Institute of Mathematics and Informatics of BAS is the biggest library in Bulgaria, specialized in the field of Mathematics and Computer Science. It is accepted that the library was established at 1953. It was disposed in the building of IMI – BAS since 1972.
The Fund
At the end of 2009 the library has 89 425 volumes of scientific literature. The fund includes library documents in Bulgarian, Russian, English, German, French and other foreign languages. Most of the publications are periodicals. The literature in English dominates. The main part of the fund is on paper. The collection includes special documents like CD, microfilms etc.
Acquisition
The acquisition corresponds to the profile of library and the selection is balanced, according to the other libraries in the system of BAS, as well to the Library of Faculty of Mathematics and Informatics of Sofia University. It includes subscription or purchase, exchange and donations. There are also theses, defended in IMI, as well as preprints, published by the Institute and reports of conferences, held by IMI.
Structure
The library of IMI has 3 main areas.
LENDING ROOM: gives free access to the traditional systematical and alphabetical card catalogs of books and periodicals as well to the on-line catalog, fulfils readers requests, provides bibliographic references and services.
READING-ROOM: offers 15 places, free access to references and to the latest volumes of current periodicals, weekly exhibition of new-coming literature.
DEPOSITORY: the main part of the fund is disposed there. It contains books and periodicals from previous years, service is done by readers requests.
Library Staff:
Chief:

Vanya Grigorova

Librarians: Asya Andreeva, Elena Georgieva, Svetla Minkova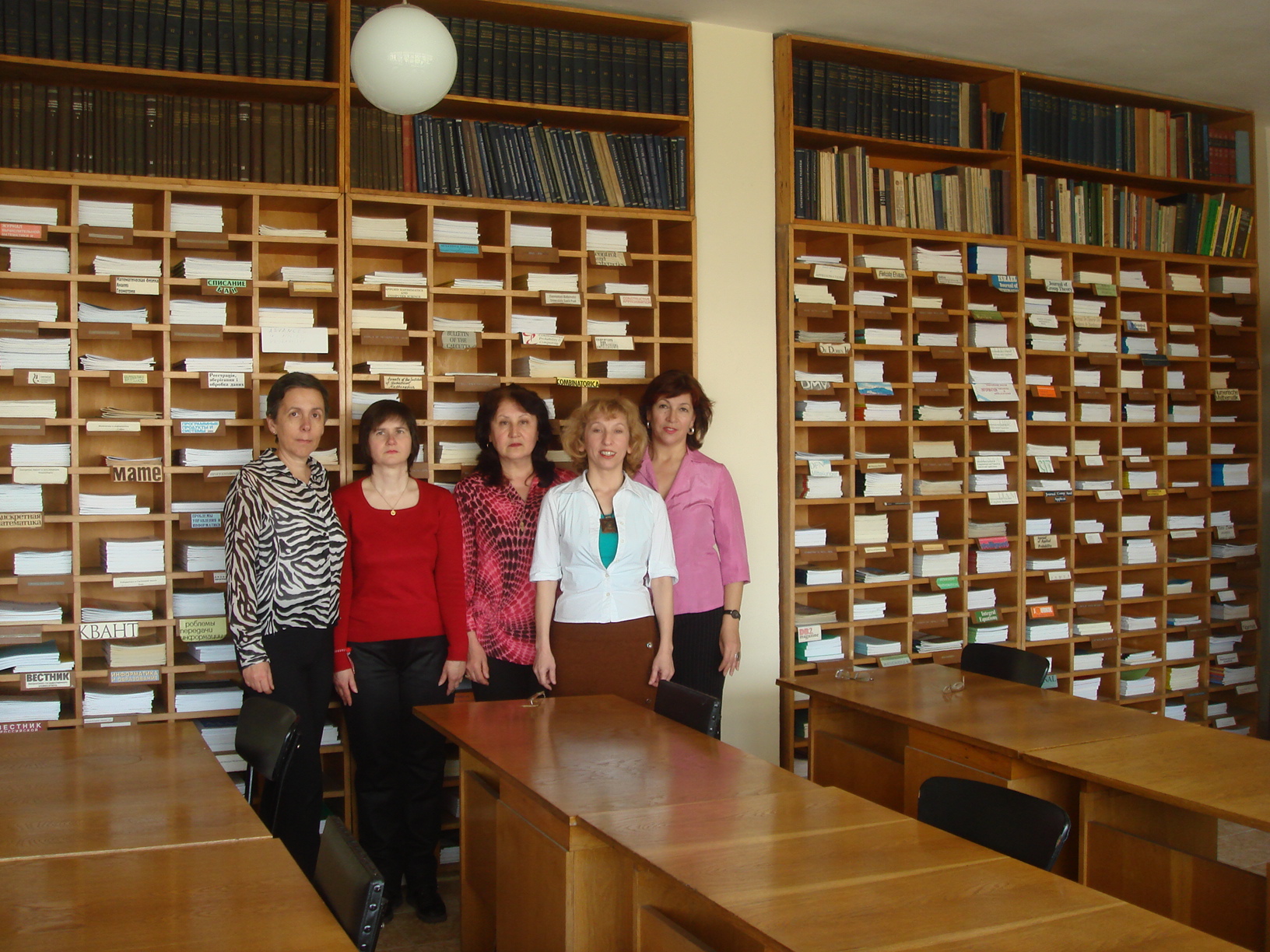 More about the Library of IMI
Григорова, Ваня. Библиотеката при Института по математика и информатика – традиционна и съвременна. Информационен бюлетин. Централна библиотека на БАН, III, август 2009, № 8, с. 4-7.